U-shaped Wig Half Hood Female Long Straight Hair with Round Face Invisible Chemical Girl Women Fiber Wig
Name:Wig women's long straight hair U-shaped half head cover; chemical fiber wig cover
undefined9125
Color:Multi-color optional (no colors to contact customer service)
Material:undefined
Intranet:Comfortable breathable rose intranet
Weight:About 210g (net weight)
undefinedAbout 64cm
Process:Full mechanism
wrap:White card + OPP self sealing bag + copy paper + Black dustproof net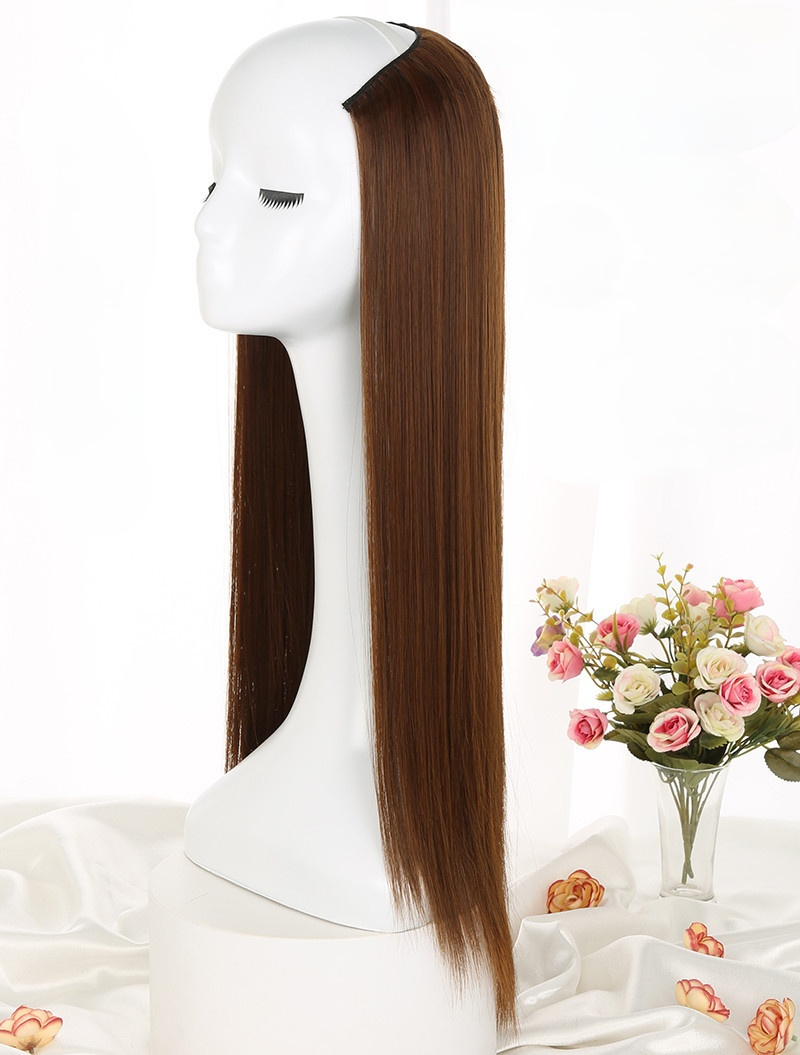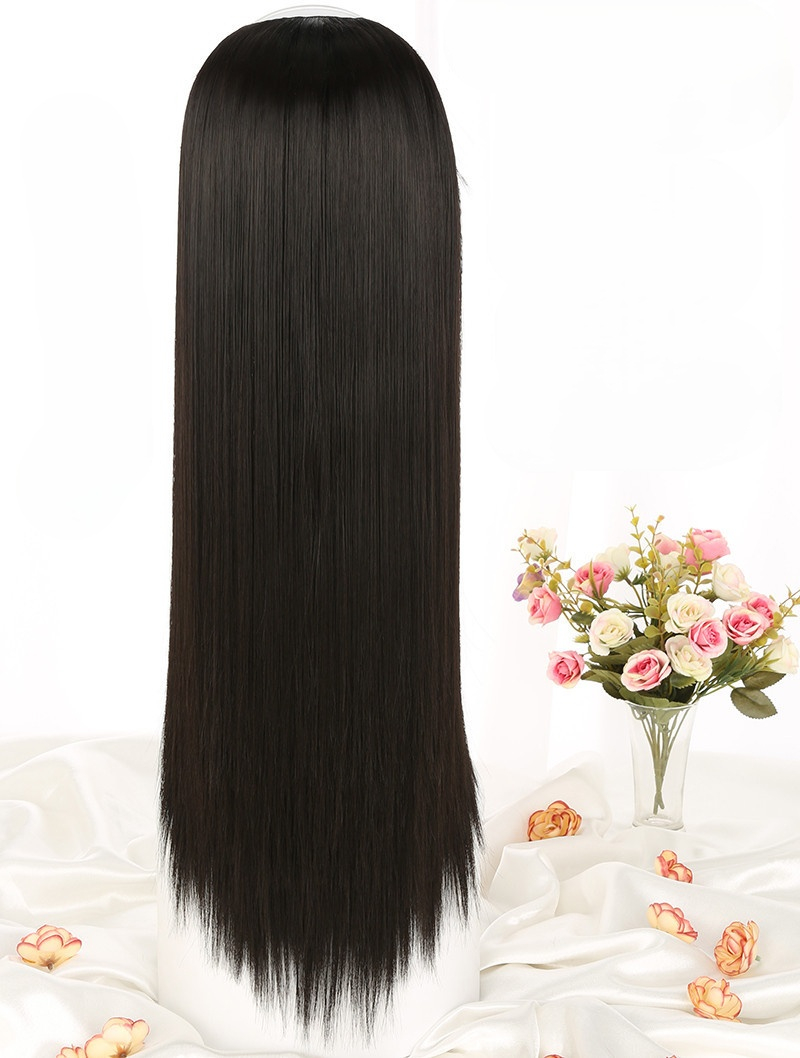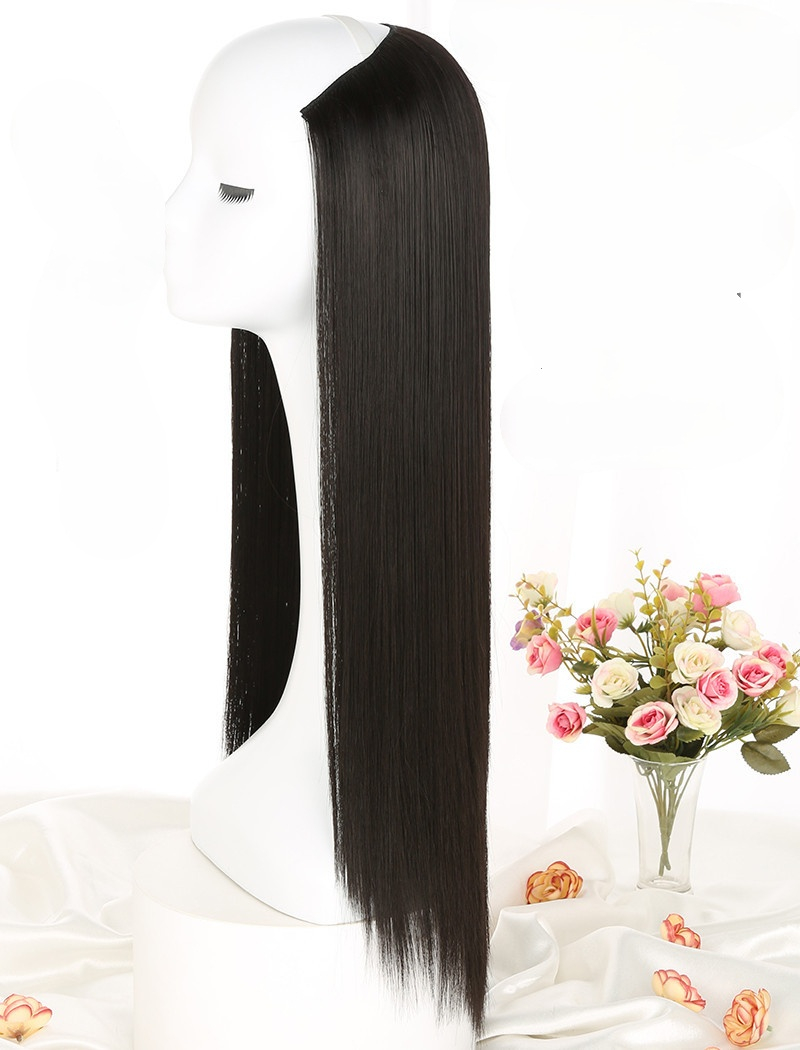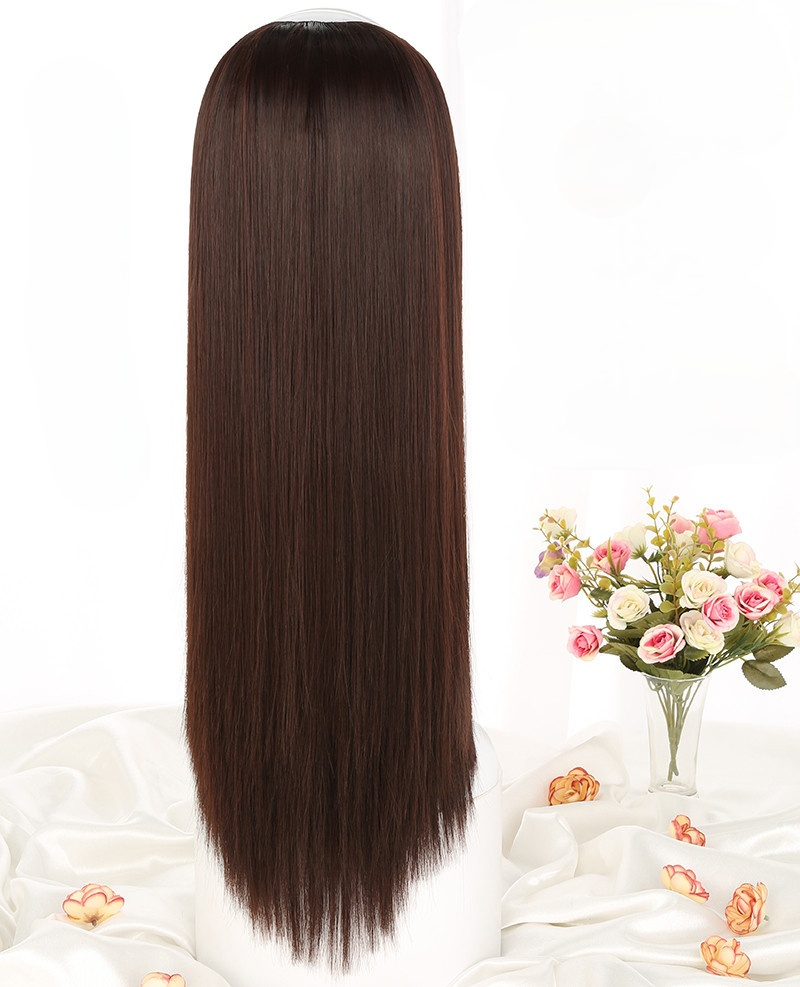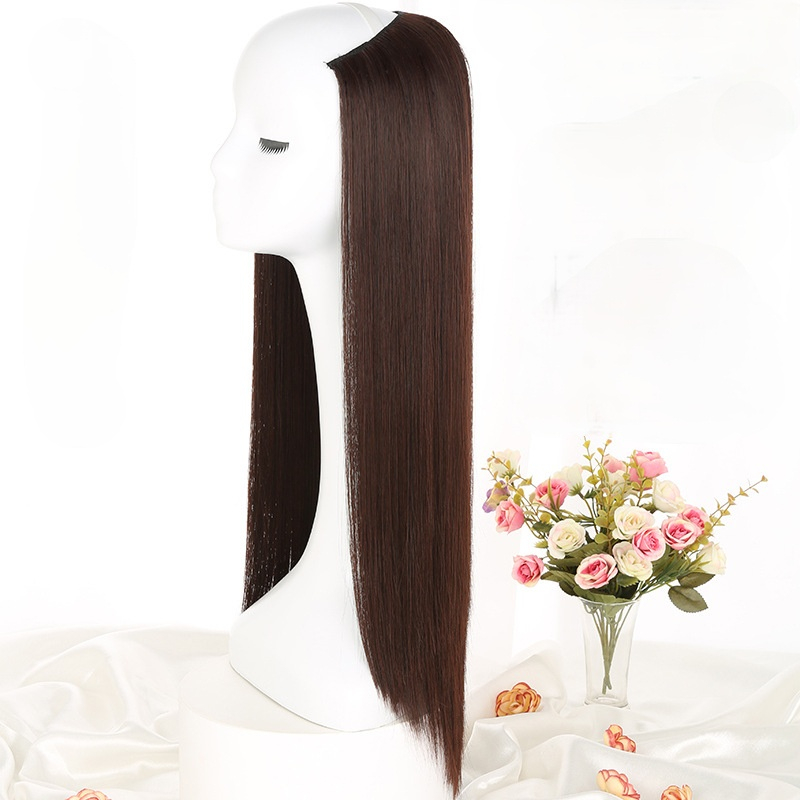 Nursing method of wig:

undefined
2。 Wigs can't be dyed, and if you need to trim, ask a professional stylist to trim your hair
3。 Wigs are generally washed about 1-2 months, depending on the frequency of wear
undefined
5。 Clean wigs should not be blown dry by high-temperature air such as a hair dryer. Dry towels should be used to gently absorb excess moisture on the wigs and then put them in a ventilated place to avoid damage to the wigs caused by direct sunlight.
6。 Don't comb the wig immediately after washing. You should wait until the wig is dry
7。 Comb with steel teeth, not with plastic comb!
8。 Combs are basically not used for curly hair, and it is ok to tidy it up by hand every time you bring it well
9。 If the wig is used for a long time, don't pull it when it's not easy to knot
undefined
Eleven. Wigs can be tied up, but they can't be tied too high, or your real hair will come out from below
12。 When combing a long wig, divide it into several sections and comb it from bottom to top. It must be light and patient
13。 A small amount of hair loss is normal in the process of finishing and wearing
14。 If you don't wear it, put it in the original package or bracket. When you want to bring it, you will return to the original one
15。 When washing, you can first dissolve the shampoo in an appropriate amount of warm water and soak it for about 5 minutes, then gently swing it to wash away the dirt. Do not twist, squeeze and rub it with force, otherwise it will damage the hair style. Wash it with clean water and then soak it in conditioner for 10 minutes. After taking it out, hang it in a dry and ventilated place to dry. When it's half dry, comb it back to the original hairstyle, and then air it until it's completely dry. Then the hairstyle will remain perfect.
Shipping
Customer Reviews Real Shot Photos
Processing Time
Normal Orders:
Normally we need about 3 -7 days to arrange a new order.
Print is fast. But we still need sometime to wait the ink dry. We have to guarantee the print quality is good.
Rush Orders:
If you need rush orders, please contact us before you placing order.
Shipping Time
For International Standard Shipping:
Fee: Free shipping for all orders.
Shipping Speed: 15 - 60 days. It depends on your country location.
For DHL/EMS faster shipping:
Fee: US$10 - US$15. If the order total amount over US$150, it will be free shipping.
Shipping Speed: 7- 15 days. It depends on your country location.
If you need other shipping method, please feel free to contact us
hello@backdroponline.com
Customer Reviews Real Shot Photos
Baby
---
We Also Recommend
---